Radon is a colorless, tasteless and odorless gas that is released from rocks, soil and water underground due to decaying uranium. Radon is found in all 50 states and, unfortunately, it is a serious public health risk in Maryland. As The Frederick News-Post recently reported during National Radon Action Month, radon is the second leading cause of lung cancer deaths after smoking. Central and Western Maryland counties have been called the "Radon Belt" of Maryland, which is why testing and mitigation is critical for Frederick County residents. Call Reliable Radon, Inc. today for fast and accurate radon testing in Frederick MD and, if necessary, affordable radon mitigation solutions.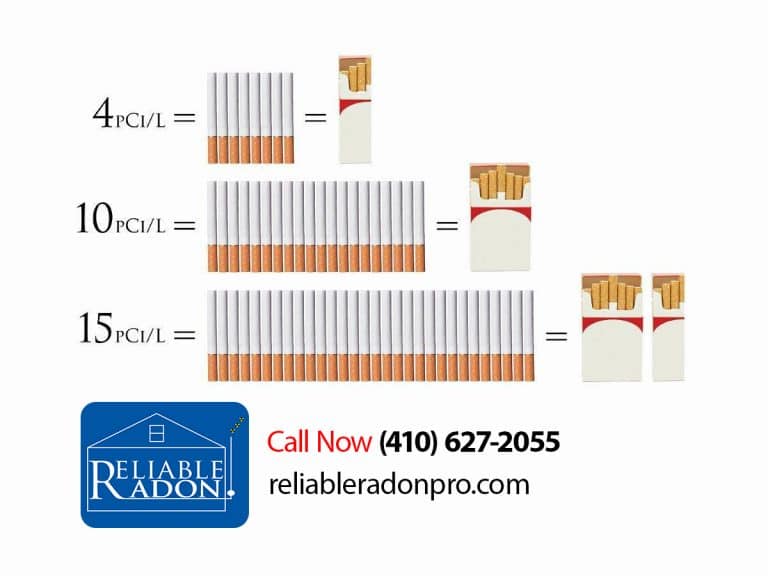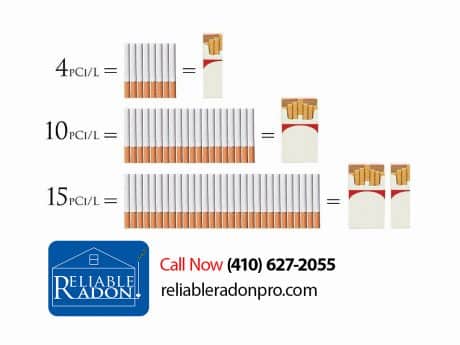 Radon Testing in Frederick, MD
Frederick County is within a radon zone with high average levels, as shown in this map from the U.S. Environmental Protection Agency (EPA). Any style of home can suffer from high levels of radon in this zone, even homes without basements, so it's essential to check the levels at your home with a radon test. Radon tests have high accuracy and should be used on a per-home basis; a test showing low levels of radon at a neighbor's home does not mean that your home has low levels of radon too. The ground beneath each home is different. Contact Reliable Radon, Inc. for a free estimate.
Radon Mitigation Services
Install a Radon Mitigation System if test results show elevated levels of radon at your home. These systems are straightforward, effective, and inexpensive. At Reliable Radon, we believe that a radon mitigation system is one of the most affordable "upgrades" you can make to your home, and we take pride in the quality of each installation. Reliable Radon is also the best local choice for real estate mitigation because our company was founded in part by real estate professionals who understand the importance of remediation during the home buying and selling process.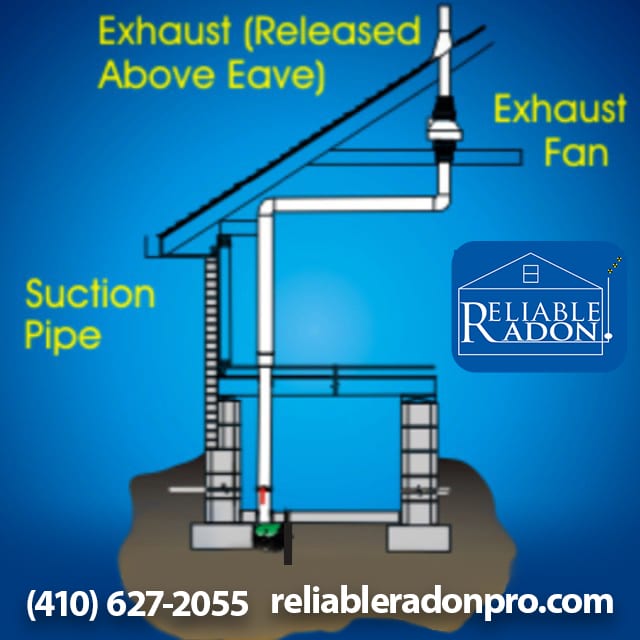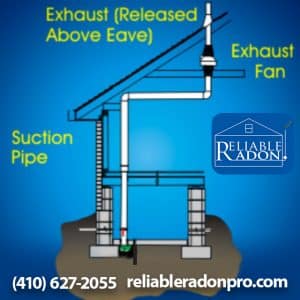 We are committed to excellence in our installations and service, and we invite you to read the latest reviews from our Maryland customers. Contact Reliable Radon, Inc. for your high-quality radon mitigation system and radon testing in Frederick Maryland today!