Radon decay is a serious health hazard in Baltimore that can affect any style of home, not just homes with basements. Unfortunately, this dangerous carcinogen is found in all 50 states and is implicated in more than 21,000 lung cancer deaths in the U.S. every year. That's why radon testing in Baltimore MD is critical for the safety of homeowners, realtors, residents, and neighbors — and Reliable Radon, Inc. is the professional radon contractor that "makes mitigation easy" and affordable.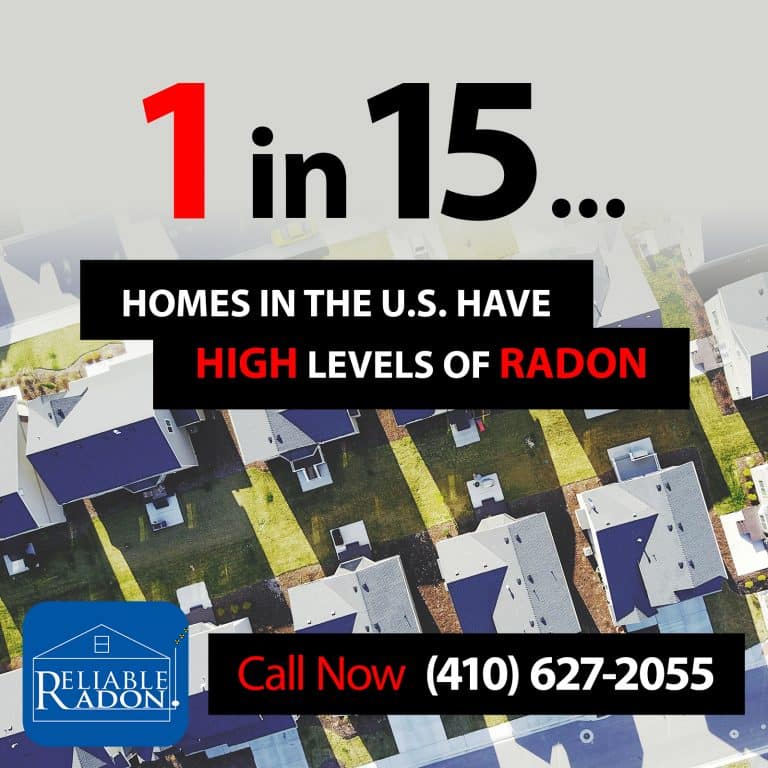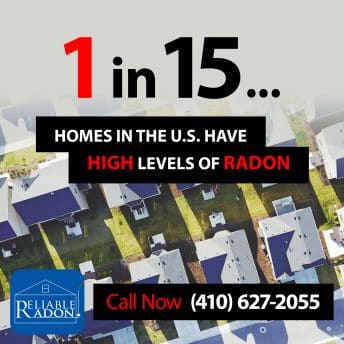 Baltimore Radon Testing
Radon testing is important for your home even if other houses in your neighborhood have been tested. Every home is different, and a low reading nearby does not guarantee that your home's radon levels are low too. The Baltimore Sun reports that, too often, radon testing is overlooked by local homeowners and home buyers, but Reliable Radon Inc can help. We are the professional contractor to rely on for affordable and accurate test results. According to the EPA and state guidelines, radon test results are 94% accurate. See more radon facts in our radon brochure.
Radon Mitigation Services
If radon testing reveals elevated or "higher than recommended" levels of radon in your home, there is no need to panic. We can install a radon mitigation system that will reduce the amount of radon in your home to a safe, low level. Any home can be improved with radon remediation services — affordably. In fact, radon mitigation may be one of the less expensive improvements to your home. If you've already tested your home for radon, contact Reliable Radon Inc with your radon levels, and we'll provide a free consultation.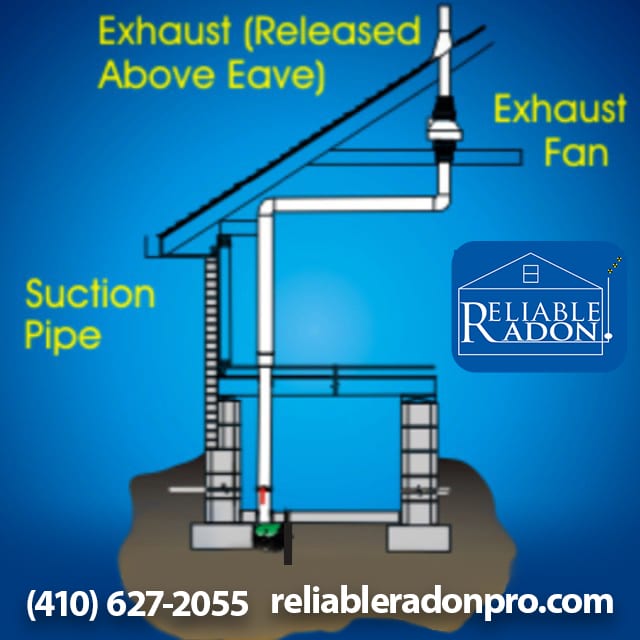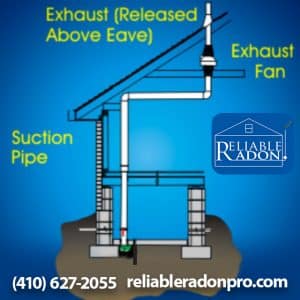 Reliable Radon, Inc. is an A-rated, licensed, bonded, and insured contractor that is certified to perform mitigation in Baltimore, Maryland. Read real reviews from our customers on Angie's List and Facebook, then contact us! We look forward to helping you improve your home quickly and affordably.